Meet Virginia
Virginia is the consummate educational, training, and technology consultant supporting team members, customers, and the supplier marketplace for Procurigence. As the Learning Environmentalist and an integral member of the shared services division, her extensive work in both the corporate arena and institutions of higher learning makes her the ideal professional to lead our customer care and our improvement processes.
She has spent the last 17 years working with major clients in the hospitality industry, specializing in sales training, site selection, business development, technical systems, and elearning infrastructure development.
She is A.B.D. with a doctorate in Education, with areas of specialization in Adult Learning, Organizational Development, Educational Research, and Instructional Systems Design.
VIRGINIA'S TEACHING PHILOSOPHY
The word best supporting Virginia's philosophy is environmentalist, as she is passionate about creating environments that are invitations to learn. "We are all thirsty for knowledge," says Virginia, "so my role is to create learning environments (elearning, in person, or self-directed) in which people learn naturally, passionately, and voluntarily. The nature of the designed environment is learner-centered and learner-generated vs obligatory, mandated, or generic."
If you are interested in Virginia's presentations for either your own organization or any of your industry events (BTA, MPI, or other industry professional associations); contact her directly for more information.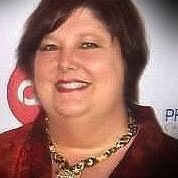 Virginia Dickenson
Learning Enviromentalist